NEW & USED RADIO,COMPUTER and WEATHER EQUIPMENT FOR SALE
Allow a moment to load as there are many photos on this page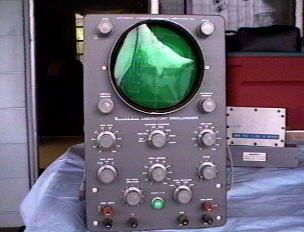 Heathkit IO-12 Laboratory Oscilliscope



Heathkit O-scope very clean with manual. Would like to sell locally but if that is not possible I will pack it very carefully and ship it to your door. $50 plus shipping.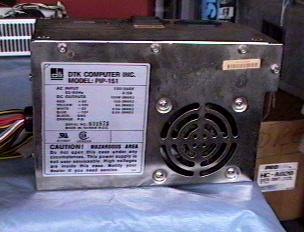 DTK COMPUTER 12V Power Supply



DKT Computer Power Supply Model PIP 151 with fan and on/off switch.
Specifications
Pwr in: 120/240V
Pwr out: +5v@15a,+12v@6a,-5v@.5a,-12v@.5a.
Could be used to power up a 2 meter rig. $25 plus shipping.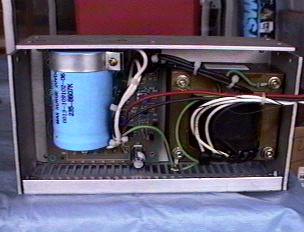 Acme Electronics 12v Power Supply



Acme Electronics 5-12 volt @ 6a output. 120/240v input. Can be used to power a 2 meter rig. $25 plus shipping.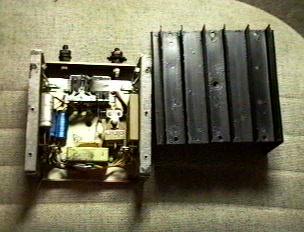 Swan DC3 Mobile Power Supply



Swan Mobile Power Supply DC3. I have no documentation but the unit does work. I put 12 volts to it and it passed the smoke test. It didn't smoke!!!!!!! $40 dollars plus shipping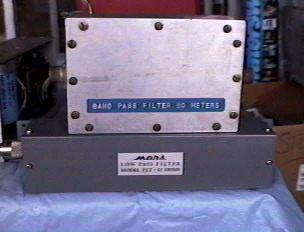 Mars Low Pass Filter & 80 meter Low Pass Filter (homebrew)



Mars 1.8-30Mhz Low Pass filter good condx. $20 plus shipping. Top is a homebrew 80 meter low pass filter. Really an excellent filter works very well. $15 plus shipping. Not pictured is a 80-10 meter low pass filter. Painted black. Similar configuration to the upper model. Make offer on each or make offer on all.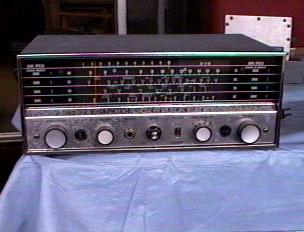 Hallicrafters S 120 Receiver



Old Hallicrafters single conversion reciever with broadcast band and three shortwave band coverered thru 30mhz. $40 obo plus shipping.






Two Heat Sinks



Two heavy duty Heat Sinks. The measures 4" X 8"(left) and the other measures 4" x 3"(right). Make offer on both plus shipping.






120vac-12v Relays



The two on the left are rated at 120vac multi contact,Ross Midland 28/12 volt dpdt & spdt relays, DEG SRE 402DP Multi contact and Potter Brumfield 120/277/250vac DPDT relay. I have a number of these relays on hand all are $5 plus shipping.






Tube Shields



I have numerous Tube shields on hand. These shields work with Collins, National, Drake, Swan, Heath, Hallicrafters, Hammerlund etc. Some twist & lock type and some slip-over type. Prices are very reasonable all plus shipping.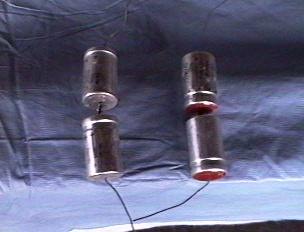 100uf Electrolytic Capacitor @ 200volts


I have a large number of 100uf caps @200volts. The price will be $1 each plus shipping


---
Joseph Dube KK4TR
kk4tr@webtv.net
2905 Okara Road
Tampa, FL 33612
United States
---
---
---
---